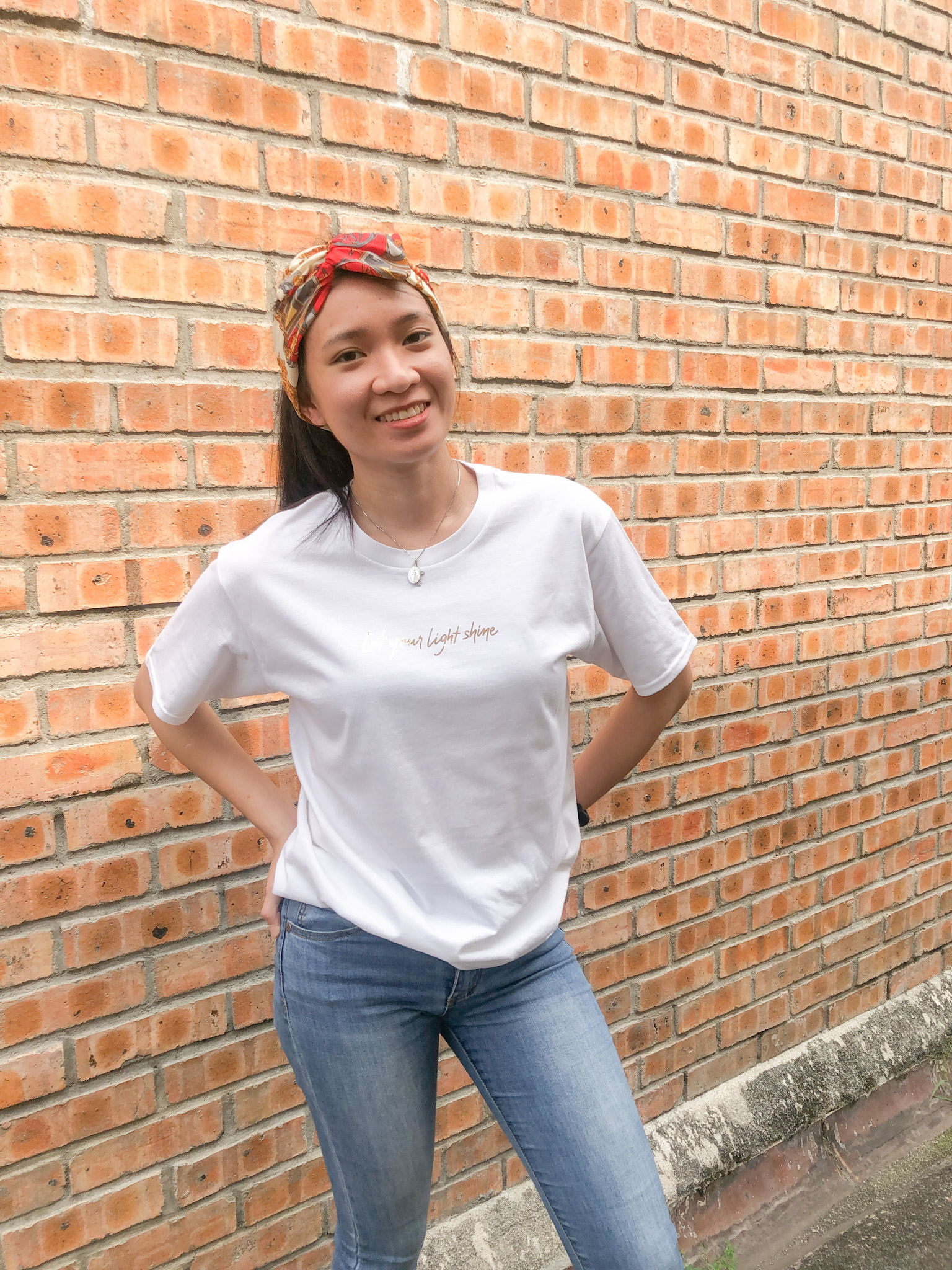 Hello there!
I'm Amanda. I'm a self-taught artist, Catholic convert, aquaphile, bathroom singer, media buyer by profession, but above all- a beloved daughter of God. I graduated with a Bachelor of Communications from Monash University in 2017 and have been working in a media agency ever since. I enjoy my job, but my passion is to create goods that spread God's hope and to aid us on our journey to our Eternal Home with the little that I have.
All designs are illustrated, handmade and packed with love from my bedroom in Kuala Lumpur, Malaysia. Thank you for popping by and supporting this creative venture of mine. Your love and support encourages me to continue creating!
The Story
The road first began late 2016 when I bought my first ever brush pens which I began learning lettering with by watching YouTube videos. This new found hobby of mine played an instrumental role in my prayer life and the journey towards healing of my past as I started meditating on the Word accompanied with lettering. Gradually, I felt the Lord's stirring in my heart growing within to share the Gospel through lettering and art- one that seeks to honor, celebrate and empower each other on our faith journey. Mashing both my passion and desire to create for the Lord and there you have it!
Woohoo! *throws confetti* 🎊
"But why City On A Hill?", you must have thought. Truth is- I've read these verses countless of times, but in 2018, it hit home. It was during my trip to Baguio City, Philippines to visit my maternal grandmother for her birthday (yes, I'm a half Filipino and proud of it). Consumed by the sheer amazement overlooking the valleys filled with houses and trees, with cold air breezing through my face, I was in awe. Everything looked so tiny from above, and that's when I felt like I was in the story of the Salt and Light. Because as little as the houses seemed to be, each of them were visible in the night sky. Some with lights brighter than the other; some faint, tiny glimmers. Nevertheless, they were uniquely illuminating the night. Little did I know then, it was her last birthday with us as she passed on two weeks later. But that revelation is one close to my heart. And it is my prayer with every single design I create- that it serves as little reminders of hope, inviting the light of Christ to be present in your homes, relationships, at your workplaces, in ministry and to the ends of the world. Let your light shine, my friends!
_______________________________________________
"You are the light of the world. A city built on a hill cannot be hid. No one after lighting a lamp puts it under the bushel basket, but on the lampstand, and it gives light to all in the house. In the same way, let your light shine before others, so that they may see your good works and give glory to your Father in heaven.
• Matthew 5:14-16 •